The Windrush Generation represents the migrants who came from the Caribbean to Britain between 1948 to 1971. Since the 19th century, people from around the world have started to migrate to the British Isles. Immigration to the United Kingdom happened several times and led Britain to be a melting pot of many cultures and ethnic groups from around the world. Migration to the British Isles was caused due to better economic opportunities, ethnic/religious persecution, and famine.
What is the Windrush Generation?
Before we discuss more about this special generation, we need to go back a bit to 1930. The name "Windrush" actually came from a ship called Empire Windrush. A ship built in Germany and launched in Hamburg on 13 December 1930. The initial name of this ship widely known as MV Monte Rosa. Originally, the Germans used Monte Rosa as a cruise ship, to take German travelers to European and South American countries.
Germany used this ship to transport their troops to the battlefront and prisoners of war during the Second World War. In 1945 the British captured Monte Rosa as a prize of war and renamed the ship to Empire Windrush. This ship was particularly named after the river Windrush, a tributary of the River Thames located in Central England.
HMT Windrush in 1948
On 22nd June 1948, HMT Windrush arrived at Tilbury docks located in Essex. According to national archives, 1027 passengers boarded the ship. In addition, more than 800 passengers came from Caribbean countries like Jamaica, Trinidad, Barbados, St Lucia, and Grenada, among them military officials, civil servants, legal, as well as musicians and artists.
Famous French media known as The Pathé reported the arrival of the new immigrants as a good intention to help the mother country. The report also explains that these newcomers considered to be citizens of the British Empire.
Despite heavy reporting on the arrival, Windrush was not the first ship that brought Caribbean migrants to Britain. In 1947, a ship called SS Ormonde transported 108 migrants from Jamaica to Liverpool. Also in the same year, Almanzora brought another 200 people from West Indies to Britain.
Waves of immigration from the Caribbean divided public opinion of Great Britain. 2 days after the Windrush arrival, 11 MPs reported to Prime Minister Clement Attlee regarding the increase in the number of colored people.
To this day, HMT Empire Windrush still remembered for bringing one of the largest groups of West Indian immigrants. The ship became a symbolic thing for the generation of commonwealth citizens living in Britain until this day.
United Kingdom's problems after the World War
After the Second World War, Britain encouraged the immigration of commonwealth citizens to the British Isles. The Second World War caused an economic decline, the destruction of facilities, and a shortage of labor. Therefore, the government introduced a program called British Nationality Act 1948, which allows commonwealth citizens to have a full right of entry and settlement in Britain.
During this time, an estimated 1.3 million workers were needed to fill the shortage. The new program successfully attracted a fine young Caribbean population to fill the gap. Many of these people took up the invitation to work as medical workers, factory laborers, public workers, cleaners, cooks, and many more.
Major cities like London, Manchester, London, Birmingham, Bristol, and Leeds became the main concentrated areas of the Caribbean people. In these places, they created vibrant neighborhoods with thriving cultural institutions. Thus, it contributes massively to the diversity and multicultural aspects of the city.
Post Immigration condition of the Windrush Generation
Despite open invitation for the government, the living conditions of the new immigrants remain unchanged. Due to the massive destruction of housing in the United Kingdom, the Caribbean migrants received poor housing conditions. These accommodations were often overcrowded and lacked basic amenities.
Additionally, most of the jobs they received considered as low-paying jobs. Some higher-paying jobs tend to reject applications from Caribbean migrants, particularly due to their race. This racism and poor conditions encouraged the Windrush Generation to start their own business. Varying from a barbershop, restaurants, market stalls, independent black churches, and dancehall music.
The businesses play a very important role not just in generating profit and survival. On the other hand, it created a new identity and new community of black British culture. After more than 70 years of existence, the Windrush generation and their descendants have contributed a great impact on British society.
Throughout their existence, they brought Caribbean culture, sports, cuisines, art, traditions, and customs. Thus, it changed the cultural landscape of the modern United Kingdom. Nowadays, Caribbean influences are deep-rooted in British popular culture.
Windrush Generation Influence on Modern UK
Influence on Art & Music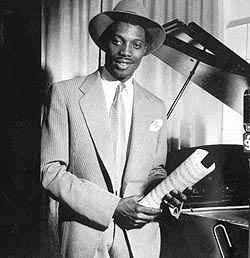 During the arrival of HMT Windrush in 1948, musicians and artists can be found among the 800 passengers. Together with them, they brought new musical styles that some Britons never heard. These styles include jazz, calypso, blues, and reggae, which later transformed the British music industry.
Caribbean music contains various influences from African, Latin American, and Asian influences. When Caribbean musicians arrived in the United Kingdom, they brought jazz, ska, reggae, latin, gospel, and calypso with them. During the post-war era, the popular genre was only swing and dance bands.
With Caribbean musicians existing in Britain, both Caribbean and British musical styles mixed together! These new migrants formed music venues throughout the major cities in Britain. In the next few decades, punk rock and new wave music emerged from these Caribbean musical styles. Also, with the development of musical technology, electronic music genres emerged including dubstep, jungle, garage, grime, and drum and bass.
Among the 800 passengers, famous Caribbean musicians such as Mona Baptiste, Lord Kitchener, and Lord Beginner were on board HMT Windrush. Despite racism, the British music scene somehow accepted their musical style and helped these musicians to an international success in the 1950s.
Contribution to Britain's Economy
One of the biggest contributions of the Windrush generation was rebuilding the United Kingdom's economy after the war. As mentioned earlier, these new migrants filled jobs in mostly manufacturing, construction, and healthcare sectors.
In fact, a lot of these new migrants from the Caribbean had previously worked in skilled positions and possessed an education. However, due to some discriminatory attitudes and racism, some British people saw them as inferior. Therefore, many of these migrants found themselves working in low-paying and undesirable jobs.
Despite some rejections, it is clear that these workers have made a huge contribution to the British economy and economic growth. This growth does not only happen in the post-war time, but it also continues across a few coming decades.
After a rough start for these migrants, rejection changed into acceptance during the 1950s and 1960s. During these decades, demand for both skilled and unskilled workers continued to grow as the British economy got better. Many employers in the main economic sectors began to trust more Caribbean migrants.
Windrush's Contribution to Football
The Windrush generation contributed massively to England in terms of sport. Their physical prowess and gifted skills make them suitable for many types of sports. However, their famous contribution can be seen in football. Since the 1970s, some Caribbean players have made their breakthrough in English football. Up to these days, many young British Caribbean players are still actively playing and contributing to the England national football team.
Not only possessing great pace and skill, they also brought new techniques and intelligent play into the game. Sadly, some media did not consistently recognize their technical and intelligence skills. Most mainstream media tend to praise Caribbean players on their physical and not their intelligence.
Despite this biased reporting, we need to acknowledge that these Caribbean players contributed a lot to English football. Looking back at the past 20 years, every English team that won the Champions League (Liverpool, Manchester United, Manchester City, and Chelsea), had British-Caribbean players playing in their team.
Since the 1980s, famous Caribbean descent players have started to play regularly for both English teams and the English national team. Starting from the Nottingham Forrest's Viv Anderson and Des Walker, who played as a defender. Then a famous midfielder called Mark Walters, who played and won various titles with Rangers and Liverpool.
Yet, The most famous and successful British Caribbean player in those decades was John Barnes. During his career, he played for Watford, Liverpool, Newcastle United, and Charlton Athletic. In addition, he collected 79 appearances and 11 goals for England. He also won many titles during his time playing for Liverpool.
Caribbean Players in Modern English Football
These days some famous names such as Kyle Walker, Raheem Sterling, Marcus Rashford, Tyrone Mings, Kalvin Phillips, and Jadon Sancho are all of Caribbean heritage. Some of these players took a vital role in getting England into the semi-final of the 2018 World Cup and also the final of the 2020 European Cup.
Despite not being able to win the tournament, these players have contributed to the rise of English football in recent years. With a much deeper squad and talents, the English national team will be the main contender for the upcoming 2024 European Cup and 2026 World Cup in the coming years.
Resources
https://www.haringey.gov.uk/culture/black-history/timeline/windrush
https://www.rmg.co.uk/stories/windrush-histories/story-of-windrush-ship
https://thebarnetgroup.org/tbg/uk-black-history-the-windrush-generation/
https://theconversation.com/the-windrush-generation-how-a-resilient-caribbean-community-made-a-lasting-contribution-to-british-society-204571
https://insidethegames.biz/articles/1138203/duncan-mackay-blog-windrush-generation
https://www.bl.uk/windrush/articles/how-caribbean-migrants-rebuilt-britain
https://www.classicfm.com/discover-music/how-windrush-generation-changed-british-music-arts/#:~:text=It%20carried%20more%20than%20800,transformed%20the%20British%20music%20scene.